Palos Verdes Real Estate
Home
"Palos Verdes Resident since 1947"
Palos Verdes Information Category
Seems like everyone is waiting for Pleasant Hill Drive. #6 is one of the original 7 Jack Cameron-built one level ranch homes being sold by the original owner. We all moved in in early 1963 (we lived at #4) and Pleasant Hill Drive became a magical place -- ask anyone who grew up on that street in the '60's and '70's -- The Bloomfields, Grahams, Mealys, Lovemans, Reynolds/Sommersteins, Coopers, or Lindleys. I won't bore you with all the stories, but...Continue Reading!
This lovely home sold at the asking price. 30026 Avenida Celestial is the first house built on the street (1966) and is an absolutely enchanting trip to Big Sur. Tucked away in the corner of the cul de sac, the mid-century design features more windows than Microsoft, is completely remodeled in the rustic style of the house, and has a blackbottom pool, spa, and koi pond with waterfall. Skylites abound which, along with all the windows, really does bring the...Continue Reading!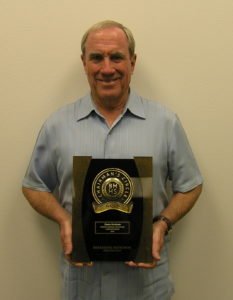 Happy to be named #3 agent at Berkshire Hathaway for 2016 out of about 260, and #6 (out of thousands) in PV overall in listings sold. I am still the kind of agent I wished I'd found 32 years ago when I got into this business, which includes (unlike most other top agents) doing everything myself -- no assistants, transaction coordinators, secretaries, sub-agents. My clients get my 32 years of experience applied directly to their transaction. Call me at 310...Continue Reading!
On the market today is a great 3 bedroom 2 bath 1732 square foot one level home in Los Verdes. This home has a 3-car garage, which is rarer than hen's teeth in Los Verdes. New flooring, paint, and in move-in condition. $1,049,000. Call or email me if you're interested -- 310 613-1076 [ngg_images source="galleries" container_ids="66" display_type="photocrati-nextgen_basic_thumbnails" override_thumbnail_settings="0" thumbnail_width="300" thumbnail_height="225" thumbnail_crop="1" images_per_page="20" number_of_columns="0" ajax_pagination="0" show_all_in_lightbox="0" use_imagebrowser_effect="0" show_slideshow_link="1" slideshow_link_text="[Show as slideshow]" order_by="sortorder" order_direction="ASC" returns="included" maximum_entity_count="500"]Continue Reading!