Palos Verdes Real Estate
Home
"Palos Verdes Resident since 1947"
Palos Verdes Information Category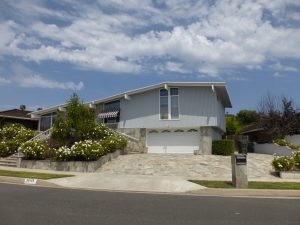 Closed escrow 11/4/20. A great 4 bedroom 2 bath floorplan with great curb appeal, high ceilings, huge flat lot, and an ocean view. This house sold before it hit the market at $1,350,000. 30128 Via Victoria, RPV.Continue Reading!
First time for sale since the early 1960's, this is a lovely 3 bedroom 3 bath home on a quiet Valmonte street. There is a large flat back yard, nice view across the canyon, and lots of potential here. Among the other features are a formal dining room with adjacent outdoor dining area, separate family room with wood-burning fireplace, newer furnace, laundry inside the house, and a 2-car garage with direct access. Valmonte park is steps away as is Valmonte...Continue Reading!
Dear Neighbor: So . . . back early in the year, did anyone envision what would transpire during the past 6 months? Between the virus, the demonstrations, the civil (and often uncivil) unrest as reported on the news, and now the election, you'd think that nothing else was going on. Of course, we all know better, and one thing that has been going surprisingly strongly is the real estate market. Nice transition, eh? You can imagine what it's like showing houses...Continue Reading!
Huh? Portuguese Bend Estates? I'm guessing you've never heard of it or, if you have, it's not where you think it is. When I first heard the name I assumed it must be what is now the Portuguese Bend Club or the area behind the gates at Narcissa Drive and PV Drive South. At the same time that the better-known early housing developments were going in on the Hill – Grandview, Rocky Point, etc – there was also one being...Continue Reading!