Palos Verdes Real Estate
Home
"Palos Verdes Resident since 1947"
Dear Neighbor: The real estate market continues to have a shortage of houses for sale, which has driven prices to record levels. Any house under about $2.5 million that has not sold within a month in this market needs to have its price seriously examined. You will see reports in the media that "Pending home sales fall to lowest level in a year" or something close to that. The reason is not that the market is slow as you might infer;...Continue Reading!
Dear Neighbor: Happy New Year to you all! The only thing that has changed in the real estate market since I last wrote is that interest rates have risen to the low 4%'s, which I know seems downright usurious these days. There is still a dearth of homes for sale in Palos Verdes, which has supported prices at near-record highs. For the past 3 years the market in Palos Verdes has gone crazy from January thru June and then levelled off. Prices...Continue Reading!
On the market today is a great 3 bedroom 2 bath 1732 square foot one level home in Los Verdes. This home has a 3-car garage, which is rarer than hen's teeth in Los Verdes. New flooring, paint, and in move-in condition. $1,049,000. Call or email me if you're interested -- 310 613-1076 [ngg_images source="galleries" container_ids="66" display_type="photocrati-nextgen_basic_thumbnails" override_thumbnail_settings="0" thumbnail_width="300" thumbnail_height="225" thumbnail_crop="1" images_per_page="20" number_of_columns="0" ajax_pagination="0" show_all_in_lightbox="0" use_imagebrowser_effect="0" show_slideshow_link="1" slideshow_link_text="[Show as slideshow]" order_by="sortorder" order_direction="ASC" returns="included" maximum_entity_count="500"]Continue Reading!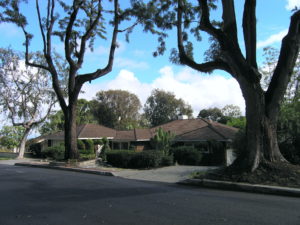 This lovely Valmonte home is up for lease at $4500/month.  About 3000 square feet of living area, 4 or 5 bedrooms (depending on how you want to count them), 3.5 baths on 1.5 lots on a cul de sac.  There are also extra rooms and tons of storage.  Call me at 310 613-1076 if you want to view this property. Continue Reading!