Palos Verdes Real Estate
Home
"Palos Verdes Resident since 1947"
Real Estate General Info Category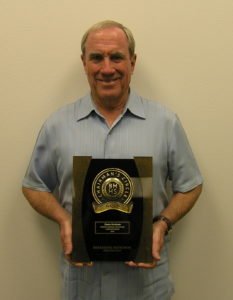 Happy to be named #3 agent at Berkshire Hathaway for 2016 out of about 260, and #6 (out of thousands) in PV overall in listings sold. I am still the kind of agent I wished I'd found 32 years ago when I got into this business, which includes (unlike most other top agents) doing everything myself -- no assistants, transaction coordinators, secretaries, sub-agents. My clients get my 32 years of experience applied directly to their transaction. Call me at 310...Continue Reading!
Dear Neighbor: The real estate market continues to have a shortage of houses for sale, which has driven prices to record levels. Any house under about $2.5 million that has not sold within a month in this market needs to have its price seriously examined. You will see reports in the media that "Pending home sales fall to lowest level in a year" or something close to that. The reason is not that the market is slow as you might infer;...Continue Reading!
Dear Neighbor: Happy New Year to you all! The only thing that has changed in the real estate market since I last wrote is that interest rates have risen to the low 4%'s, which I know seems downright usurious these days. There is still a dearth of homes for sale in Palos Verdes, which has supported prices at near-record highs. For the past 3 years the market in Palos Verdes has gone crazy from January thru June and then levelled off. Prices...Continue Reading!
This is a lovely 2 bedroom 1.5 bath unit is leased.  Private patio, private 2-car garage with laundry, and with new paint and carpet throughout.  This complex has a 24 hour live guard + electronic gates.  2 pools, tennis courts, paddle tennis courts, clubhouse, and lots of greenbelts.  $2800/month.Continue Reading!