Palos Verdes Real Estate
Home
"Palos Verdes Resident since 1947"
Real Estate General Info Category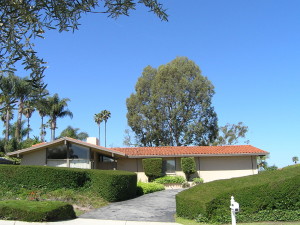 A cosmetic fixer at 2108 Via Visalia!  Located on a very desirable street and section of town, this 2000 sf one level 3 bedroom 2 bath home sits on a large flat lot.  This is your chance to make it your own and not be worried about over-building for the area -- you pretty much can't.  $1,250,000.  You know when I tell you not to wait, next time you look it's sold.  Don't wait!  OK you waited -- it sold...Continue Reading!
This lovely 4 bedroom 3 bath home is on the market as of 4/4/16.  28336 Lunada Ridge, RPV.  It sits on a huge (and I mean HUGE) flat lot on a quiet street within walking distance to Ridgecrest Intermediate, Peninsula High, and the Peninsula Center.  Move-in condition.  $1,298,000.  Call me with any questions: 310 613-1076.  As of 4/19/16 this house is in escrow. Continue Reading!
March, 2016 Dear Neighbor: As predicted, after a slower last half of 2015, the market picked right up after the first of the year.  2 reasons:   one is that it normally does this, since people put off buying and selling over the holidays, then hit the market right after the New Year; the other reason is that the pundits who claim to understand these things predicted that interest rates were finally going to go up, so buyers didn't want to miss that. ...Continue Reading!
A 5 bedroom 4 bath 3400 square foot one level home steps from the bluff, asking $2,198,000.  Large living room, dining room, and family room.  Great floor plan for a large family, huge flat lot, and on the most desirable street in PV.  Call me at 310 613-1076 and I can sneak you in.  Don't wait on this one!  Sorry, this one has now closed escrow.  I told you not to wait . . .Continue Reading!