Palos Verdes Real Estate
Home
"Palos Verdes Resident since 1947"
Real Estate General Info Category
May, 2016 Dear Neighbor: The real estate market continues to be quite active.  The value of your house has definitely increased since the first of the year.  I've got a couple of new listings that were scheduled to hit the market as I write this, but one of them, 2108 Via Visalia, PVE, sold before it came out.  Another, 28336 Lunada Ridge, RPV, I mentioned before as coming out soon, is also in escrow.  The ink is still wet on 27100 Sunnyridge...Continue Reading!
1448 Via Castilla, Palos Verdes Estates will be coming up for lease in mid-May for possession July 15, 2016.  At $7500/month and just under 4000 square feet of living area, this 4 bedroom 3.5 bath home features and large rear garden with pool and spa, 3-car garage, ocean/Catalina view, and all amenities you would expect.  Call me -- 310 613-1076.  This property is leased.Continue Reading!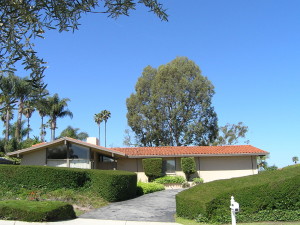 A cosmetic fixer at 2108 Via Visalia!  Located on a very desirable street and section of town, this 2000 sf one level 3 bedroom 2 bath home sits on a large flat lot.  This is your chance to make it your own and not be worried about over-building for the area -- you pretty much can't.  $1,250,000.  You know when I tell you not to wait, next time you look it's sold.  Don't wait!  OK you waited -- it sold...Continue Reading!
This lovely 4 bedroom 3 bath home is on the market as of 4/4/16.  28336 Lunada Ridge, RPV.  It sits on a huge (and I mean HUGE) flat lot on a quiet street within walking distance to Ridgecrest Intermediate, Peninsula High, and the Peninsula Center.  Move-in condition.  $1,298,000.  Call me with any questions: 310 613-1076.  As of 4/19/16 this house is in escrow. Continue Reading!