Palos Verdes Real Estate
Home
"Palos Verdes Resident since 1947"
Sold Listings Category
An absolutely dreamy 3 bedroom 2 bath one level remodeled home in an ideal Grove location.  About 1700 square feet, den, formal dining room, high ceilings, manicured yard front and back with magnificent curb appeal.  $1,495,000.  Call me at 310 613-1076 if you want to have a look.   See it on You Tube at:  https://www.youtube.com/watch?v=YvNjlreCzi4 Continue Reading!
On the market today is this immaculate Vista Madera townhouse.  3 bedrooms, 2.5 baths, about 1500 square feet, private 2-car garage, and in really stunning condition.  $549,000.  Call me for a sneak preview -- 310 613-1076. Continue Reading!
I know we just came on the market July 21, but the seller wants this lovely house sold!  We reduced it August 18th $101,000 to $998,000, so come 'n' get it.  This lovely (and incredibly well-maintained) 2140 square foot 3 bedroom 2.5 bath home within walking distance to Silver Spur Elementary, Ridgecrest Intermediate, Peninsula High, and the Peninsula Center.  Original purchasers of this floor plan had the option for a 4th bedroom, and the framing is still there.  The house...Continue Reading!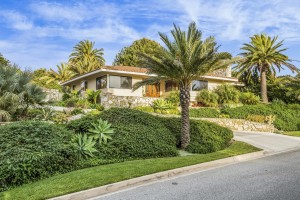 This lovely 3 bedroom 2500 square foot home at 1408 Via Gabriel, PVE, sold over the asking price of $1,695,000 before I could get it to market. Continue Reading!