Palos Verdes Real Estate
Home
"Palos Verdes Resident since 1947"
Sold Listings Category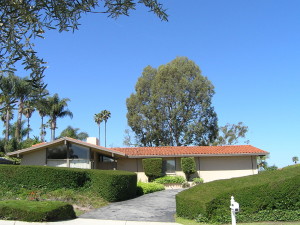 A cosmetic fixer at 2108 Via Visalia!  Located on a very desirable street and section of town, this 2000 sf one level 3 bedroom 2 bath home sits on a large flat lot.  This is your chance to make it your own and not be worried about over-building for the area -- you pretty much can't.  $1,250,000.  You know when I tell you not to wait, next time you look it's sold.  Don't wait!  OK you waited -- it sold...Continue Reading!
This updated, turn-key house in Victoria Terrace I just listed at $2900/month.  3 bedroom, 1 full bath, and immaculate condition -- new laminate flooring, new appliances, and the cleanest lease you will see.  Call me at 310 613-1076 to see it!  This leased with multiple tenant applications.Continue Reading!
This lovely 4 bedroom 3 bath home is on the market as of 4/4/16.  28336 Lunada Ridge, RPV.  It sits on a huge (and I mean HUGE) flat lot on a quiet street within walking distance to Ridgecrest Intermediate, Peninsula High, and the Peninsula Center.  Move-in condition.  $1,298,000.  Call me with any questions: 310 613-1076.  As of 4/19/16 this house is in escrow. Continue Reading!
A 5 bedroom 4 bath 3400 square foot one level home steps from the bluff, asking $2,198,000.  Large living room, dining room, and family room.  Great floor plan for a large family, huge flat lot, and on the most desirable street in PV.  Call me at 310 613-1076 and I can sneak you in.  Don't wait on this one!  Sorry, this one has now closed escrow.  I told you not to wait . . .Continue Reading!