Palos Verdes Real Estate
Home
"Palos Verdes Resident since 1947"
Buyers Category
A truly magnificent residence overlooking the PV Golf Course. If you drive Paseo Del Campo often, this is one of those houses you've admired over the years, which could now be yours. Exceptionally light and open floor plan with high open beam ceilings throughout, this home has been remodeled and meticulously maintained by the original owner. There is a feeling of spaciousness the minute you enter. The full-feature, open kitchen flows into the dining area and out onto the massive,...Continue Reading!
Sold $160,000 over asking price. 26403 Grayslake is a well maintained 3 bedroom 2 bath home on lower Graylake Rd -- the quiet, cul de sac part. One level with hardwood floors (under the carpet), an excellent floor plan, and a big flat lot. From the living room, sliding glass doors open onto a lovely covered patio and into a surprisingly spacious, flat lot. The master suite is located on the side opposite the other two bedrooms. There is a...Continue Reading!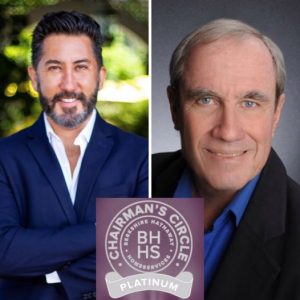 2020 was an interesting year, to say the least. Despite it all, I ended up #3 in the company out of roughly 250 agents, and in the top 1% of all agents nationally. A big thank you to all my clients who entrusted me with the sale or purchase of their homes last year, or in previous years, or in future years for that matter. The guy on the left is Gustavo Cardenas, who is also a very good agent,...Continue Reading!
Dear Neighbor: Out here in the real estate world we're getting a small breather from the frenzied pace of 2020. As I mentioned last time, that took us all by surprise. When the reality of Covid hit in March, we all figured real estate was going to be on hold for the duration; but the opposite happened. This was caused by the scarcity of homes for sale due to a) people just not wanting buyers carrying who knew what in their...Continue Reading!