Palos Verdes Real Estate
Home
"Palos Verdes Resident since 1947"
March, 2015 Dear Neighbor: The real estate market hasn't changed too much since I last wrote in January.  There is still a dearth of homes for sale, which insures that any that come up at a reasonable price don't last long.  All my listings are in escrow, but I do have a really lovely one level 4 bedroom home at 8 Aurora Drive, RHE, coming up about the time you receive this.  Price will be $1,295,000.  I will probably have others by...Continue Reading!
Dear Neighbor: Another year!  I know when I was a kid growing up in Valmonte, even the year 2000 seemed inconceivably far off.  Figured I'd probably die of something before then, but they haven't got me yet. The subject this month is websites.  The internet has made a lot of things easier and has complicated others.  I'm sure you have as many examples as I do, but the subject is real estate.  When you list your home for sale, you naturally want...Continue Reading!
This sold within a week at $1.6 million. Always wanted to live on Via Palomino?  Here's your chance to own this lovely one owner, one level 4 bedroom 2 bath home of about 2000 square feet on a large flat lot.  3836 Via Palomino is on a very desirable section of the street (the whole street is pretty desirable).  $1,595,000.  Call me at 310 613-1076 for a sneak preview. doptg id="4" Continue Reading!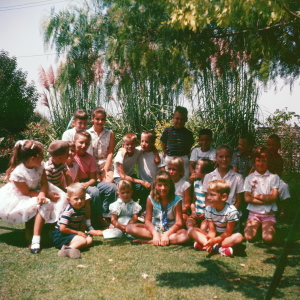 Just out on You Tube is a fascinating history of Palos Verdes Estates as told by those of us who lived thru it.  You'll see many faces and places you recognize, including me.  Sorry, this link is down for some reason -- it's being investigated. Continue Reading!